van Cleef and Arpels
Founders of the now internationally renowned Van Cleef & Arpels Jewellery Company
Their life stories, success and progression to fame are as intriguing as a Hollywood movie
SALOMON VAN CLEEF was born 07 February 1835 in Gent, East Flanders, Vlaams Gewest, Belgium, and died 10 March 1883 in Nice, Alpes-Maritimes, Provence-Alpes-Côte d'Azur, France. He married (1) PAULINE CERF 17 April 1860 in Brussels, Belgium, daughter of SIMON CERF and JOSÉPHINE BRANDT. She was born 11 October 1824 in Brussels, Belgium, and died 03 March 1865 in Brussels, Belgium. He married (2) MÉLANIE MAYER 12 November 1867 in Paris, France, daughter of LÉON MAYER and ESTHER LEVY. She was born 20 October 1839 in Forbach, Moselle, Lorraine, France, and died 1919.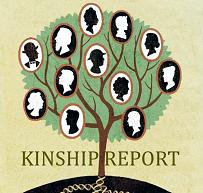 How are you related to Salomon van Cleef?
Click on tree to view kinship report
Children of SALOMON VAN CLEEF and PAULINE CERF are:
1. ISIDORE VAN CLEEF, b. 18 July 1861, Brussels, Belgium; d. 25 July 1923, Brussels, Belgium.
2. LOUISE VAN CLEEF, b. 22 December 1862, Brussels, Belgium.
3. PAULINE VAN CLEEF, b. 03 March 1865, Brussels, Belgium.
Children of SALOMON VAN CLEEF and MÉLANIE MAYER are:
1. LUCIE ESTHER VAN CLEEF, b. 05 September 1868, Paris, France; d. 1909.
2. ALFRED VAN CLEEF, b. 13 December 1873, Paris, France; d. 11 June 1938, Flins-sur-Seine, Yvelines, France.
LUCIE ESTHER VAN CLEEF was born 05 September 1868 in Paris, France, and died 1909. She married CHARLES ARPELS 18 August 1889 in Paris, France, son of JULES ARPELS and DUIFJE VAN CLEEF. He was born 04 November 1859 in Brussels, Belgium.
Child of LUCIE VAN CLEEF and CHARLES ARPELS is:
1. JULES ARPELS, b. 29 October 1890, Paris, France; m. LUCIE CATHERINE CABOIS.
ALFRED VAN CLEEF was born 13 December 1873 in Paris, France, and died 11 June 1938 in Flins-sur-Seine, Yvelines, France. He married ESTHER (KIKI) ARPELS 15 June 1895 in Paris, France, daughter of LION ARPELS and THERESE MAYER. She was born 02 January 1877 in Paris, France, and died 24 December 1960 in Nice, Alpes-Maritimes, Provence-Alpes-Côte d'Azur, France.
Child of ALFRED VAN CLEEF and ESTHER ARPELS is:
1. RENÉE RACHEL VAN CLEEF, b. 22 October 1896, Paris, France; d. 12 December 1942, Queen's Hotel, d'Angleterre, Allier, Vichy commune, Auvergne, France; m. EMILE LOUIS ALPHONSE PUISSANT; b. 16 April 1891, Dangu, Upper Normandy, France; d. 14 February 1926, Cap-d'Ail, Provence-Alpes-Côte d'Azur, France.
RENÉE RACHEL VAN CLEEF:
Cause of Death: Suicide.
Alfred van Cleef, (was born on 13 December 1873 in Paris, France and died on June 11, 1938 in the castle of Flins sur Seine, Nice, France). Alfred married his cousin, Esther (Kiki) Arpels in 1895 (she was born, 02 January 1877 Paris, France, died, 24 December 1960, Nice, France). The couple had 2 children, a daughter, Rachel Renee and another child who died shortly after birth. Esther Arpels was a dealer in precious stones, the daughter of Lion (Leon) Arpels, whose family members were street merchants living in the 19th arrondissement of Paris in 1896. Her father, Lion (Leon) Arpels, was a traveling salesman, cloth merchant, a seller of baubles (spherical decorations) and precious stones, (he was born on 26 March 1846 in Amsterdam, Holland and died on 24 November 1903 in Paris, France). Lion Arpels also had a son, Salomon Arpels, who was born in 1880. Salomon would later call himself Charles Arpels.
Salomon Charles Arpels
Alfred Van Cleef worked in collaboration with Salomon Charles Arpels and his brother Julien Arpels. Together and with the help of Lion Arpels, from scratch they built a prosperous company that combined elegant jewellery and fine watch making. The company became an unparalleled success and in 1906 they registered the "Van Cleef & Arpels" trademark and opened a boutique at 22 place Vendôme, in Paris, France. There they were soon joined by Esther's brothers, Salomon, Jules, and Louis Arpels. From 1909 to 1939, Van Cleef & Arpels prospered and opened boutiques in holiday resorts such as Deauville, Le Touquet, Nice and Monte-Carlo. By the time he had reached 58 years old, Alfred van Cleef had archived the ownership of several Van Cleef & Arpels branches in France.
Alfred van Cleef and Esther (Kiki) Arpels
Wedding day, 15 June 1895- Paris, France
For full story, click on photo to access the Estelle & Alfred - The Founding Love Story website.
Their successes were all made possible from the start by the ambitions of great grandfather, Isaac van Cleef (born, 1796 in Amsterdam, Holland, died 11 April 1845 Ghent, East Flanders, Belgium) and his wife Jetje Gobes. During the early part of the nineteenth century, in order to progress they moved to Belgium and stayed. The couple had at least three children, Abraham, Solomon and daughter Duifje. All the children later moved onto France and became street merchants.
Salomon van Cleef, a son of Isaac van Cleef (born 07 February 1835, Gent, East Flanders, Vlaams Gewest, Belgium, died, 10 March 1883, Nice, Alpes-Maritimes, Provence-Alpes-Côte d'Azur, France) was married twice. First to Pauline Cerf (born 11 October 1824 Brussels, Belgium, died 03 March 1865 Brussels, Belgium) with whom he had at least 3 children and then to Mélanie Mayer (she was born 20 October 1839 Forbach, Moselle, Lorraine, France, died 1919 Nice, Alpes-Maritimes, Provence-Alpes-Côte d'Azur, France) with whom he had a least 2 children, including Alfred van Cleef.
Alfred van Cleef died in 1938. On August 25, 1938, his daughter Renée Rachel van Cleef took over the directorship of the company.
In May 1940 during World War 2, France surrendered to Germany and the country fell under German Nazi rule and occupation. On July 10, 1940, the Nazis imposed a decree that the so-called Aryanization of all French companies was to be applied. Like many other prominent Jewish company owners at the time, Renee Rachel van Cleef was able to predict what was forthcoming in the light of events already happening in Germany. In an attempt to save the company she conducted a false sale of her businesses. It was to be a type of sale with the promise of a repurchase. On August 3, 1940, monsieur Paul De Leseleuc officially made an offer in writing to a share holder, Mr Julien (Jules) Arpels, to buy shares in the company, and it sets a story to give some credibility of the agreed sale offer;
In case you fail to credit me before the end of October 1940 a total of 1,520 shares of SARL Van Cleef and Arpels, I pledge to be reimbursed by the said company the amount of your current account credit of up to 2 million Francs.
If the company makes the repayment, I would create myself a current account for the receiving of the said funds and will make subsequent withdrawals of such funds to the extent that the law permits.
Signed Paul de Léséleuc
Jules Arpels
Renee van Cleef hoped that she and the VCA branch would be protected by her powerful friends, the Countess de Cham, daughter of Pierre Laval and Captain Marty a steward of the Fascist Vichy police, who was the right arm and the private secretary of the famous Bousquet, the author of the Vel D 'Hiv and Marseille. This was to have tragic consequences for Rachel Renee van Cleef, who is suddenly placed under the umbrella of the Fascist Vichy regime and concerned that she could be considered as a collaborator "notorious. According to the statements of a few credible witnesses, Rachel Renee van Cleef was living in terror of the anti Jewish laws implemented by the Nazi regime at the time and on 12 December 1942, seeing herself placed in a precarious and desperate situation, had resulted in her apparent suicide at the Queen's Hotel, d'Angleterre, Allier, Vichy commune, Auvergne, France. Renee van Cleef who was known as the blond elegance by her admirers, was 42 years old at the time of her death.
Rachel Renee van Cleef
For full story, click on photo to access the L'Histoire des Van Cleef et des Arpels de Paris website.
French language only.
Progressively, the second generation of family members joined the business. In 1942, so as to escape the Nazi regime, the Arpels family immigrated to America and opened their first boutique in New York on 5th Avenue. After the war the Van Cleef & Arpels expanded to became the first French jewellers to open boutiques in the far east, Japan and China. The firm had always been managed by a descendant of the Arpels family until it was acquired by the Compagnie Financière Richemont S.A. in 1999. The company's prestige stems from a long list of prominent commissions issued by royal and imperial courts, financiers, and industrial magnates, which have enabled Van Cleef & Arpels to be active today not only in Europe and the United States, but also in Asia and the Middle East.
Video - Paris, France - 1963, featuring the Arpels family.
History of the Van Cleef & Arpels men's collection of watches and lifestyles of the van Cleef and Arpels families.
Article inspired by the works and approved for the Sassienie Worldwide Family Website by the renowned French author: Jean Jacques Richard

Jean Jacques Richard
Click on photo of Jean Jacques Richard to enter his blog, La dernière des Van Cleef, Joailliers
French language only
Click on book cover image for details of how to order his new book: (The true story of "Powerful Rachel Renee Van Cleef")
Renée Rachel Van Cleef, l'oubliée de la place Vendôme (French) Paperback – 4 Sep 2015
French language only
Sassienie Family Tree
---
David Nadien
Son of George Nadien and Bertha Zwart.
David Nadien was an American violinist and teacher of Dutch ancestry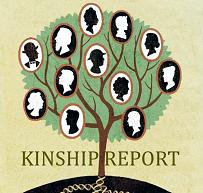 Are you related to David Nadian?
Click on tree to view kinship report
David Nadien was born on March 12, 1926 in Brooklyn, New York, USA. He began his violin studies as a child and his father (a bantamweight champion boxer) was his first teacher. He also studied with Adolfo Betti (Mannes School of Music) while very young and moved on to Ivan Galamian (Juilliard) and Adolph Busch later on. In 1938-1939 he studied in Italy with Adolfo Betti. He returned to the United States after war broke out in Europe and made his debut with the New York Philharmonic in 1940 at age 14. Four years later, having been drafted into the army, he was playing in the Armed Services Orchestra. After the war in 1946 David Nadien won the Leventritt Award. He concertized for a while after that, but soon settled into a career that involved lots of studio work and also became a contractor, hiring studio musicians of very high caliber to play for recording sessions.
David Nadien is said to be one of the best sight readers in the world, a skill that is invaluable for studio work. In February of 1966, Nadien auditioned (having received an invitation to audition) for the concertmaster's position in the New York Philharmonic, of which Leonard Bernstein was then chief conductor. It has been said that David Nadien had easily beat Joseph Silverstein (of the Boston Symphony) and 40 other candidates. He had never played in a major symphony orchestra before. Upon accepting the job of concertmaster, his annual income actually decreased. Very soon into his first season with the orchestra, on October 8, 1966, David Nadien played the Tchaikovsky concerto as the orchestra's guest artist to great (and memorable) acclaim and subsequently soloed with the philharmonic on several occasions. The New York Times commented: "Mr. Nadien's style, tone, and technique are perfect." Many have said that his vibrato and sound ("pure, silken, suave, razor-sharp and rhythmically-driven") are unique and that at least some of his vibrato actually emanates from his fingertips, very much like Mischa Elman's. (Mischa Elman and David Nadien are both of very short stature). It is highly interesting that David Oistrakh and Yehudi Menuhin are among those who sought David Nadien out for advice on the use of technique at that time.
David Nadien left the Philharmonic in 1970 and returned to studio work, solo appearances and teaching. One of his most outstanding performances after that took place at New York's Town Hall on January 17, 1973. His discography (outside of the anonymous world of the recording studio) is small but includes the Beethoven, Brahms, Mendelssohn, Tchaikovsky and Glazunov concertos, apart from several miscellaneous violin works - Zigeunerweisen, Havanaise and Tzigane. Over the years David Nadien has gleaned a cult-like status among cognoscenti who savor marvelous fiddlers. He was on the faculty of the Mannes College of Music, later to become mostly involved with teaching privately.
David Nadien died on May 28th, 2014 in Manhattan, New York City, New York, USA.
Video - David Nadien plays the "Pas de deux" violin solo from Tchaikovsky`s Swan Lake
With thanks & gratitude to Rena Reigrod, a first cousin of David Nadien, for her kind contributions to
the Sassienie family tree and David Nadien information for the Sassienie Worldwide Family Website
Sassienie Family Tree
---
Andries (Dries) Krijn
Dutch Actor and Radio Actor
ANDRIES KRIJN was born 05 July 1909 in Amsterdam, Holland, and died 23 February 1992 in Ibiza, Spain. He married YVONNE JOSEPHINE DE WEEGER 21 July 1941 in Amsterdam, Holland, daughter of JOHANNES DE WEEGER and CORNELIA BAKKER. She was born 20 February 1920 in Pare, Java, Indonesia, and died 10 May 2005 in Amsterdam, Holland.
Child of ANDRIES KRIJN and YVONNE DE WEEGER is:
1. VIRGINIA YVONNE KRIJN.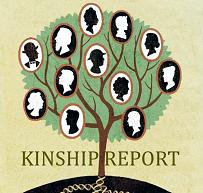 How are you related to Andries Krijn?
Click on tree to view kinship report
Andries Krijn, became professionally known as Dries Krijn, started as an actor, singer, dancer and variety artist in the 1930s at the Grand Theatre in Holland, where he received a number of roles in musicals and comedies.
Dries Krijn (left) in 1974, a still from the Dutch Swiebertje TV series
After the Second World War he was frequently heard on the radio, among others in the radio program Nine heit de klok and in many radio plays. Also under the pseudonym Benno Bakker. Krijn also played roles on TV, as in the Swiebertje Dutch TV series, in the episode: That is what you do the badger, and among others at the Schleswig revue. From the sixties he worked mainly as an actor. For eleven years Krijn was associated with theater group Centrum. In addition, he played in radio entertainment programs, radio plays and TV series, including the youth series Tomorrow it happens.
Dries Krijn died at the age of 82 during a holiday in Ibiza, Spain, where he was also buried.
Video - Dries Krijn, in a scene from a 1974 episode (That is what you do the badger) Dutch Swiebertje TV series
Story of a hobo with a golden heart. His ongoing arguments with patrolman Bromsnor and hidden love with Saartje, the maid of the major. Filled with humour and reallife issues, a popular Dutch TV series in that time.
Sassienie Family Tree
---
SALOMON BONN
Well known Dutch Poet
SALOMON BONN was born 05 February 1881 in Amsterdam, Holland, and died 14 August 1930 in Amsterdam, Holland. He married SCHOONTJE LISSER 25 March 1915 in Amsterdam, Holland, daughter of ARON LISSER and JUDITH TURFRIJER. She was born 29 April 1886 in Amsterdam, Holland, and died 21 May 1943 in Sobibor death camp, Poland - Holocaust victim.
Salomon Bonn acquired International recognition as being the first Dutch worker-poet who wrote many idealistic love poems and poems with capitalized themes.
Salomon Bonn
Click on photo to view the acclaimed poems of Salomon Bonn
(In Dutch language only)
Sassienie Family Tree
---
JUSTUS BONN
Well known Dutch Opera Singer and Tenor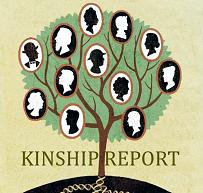 How are you related to Justus Bonn?
Click on tree to view kinship report
Justus Bonn (Amsterdam, Holland 1917 - Ijlst, Friesland, Holland 1978) was an opera and lieder singer. He was the son of a diamond merchant and grew up in Amsterdam, Holland. Justus Bonn enjoyed training at the Amsterdam Conservatory and in 1966 he moved to Texas, USA, where he settled and worked as a singing teacher.
Justus Bonn in full voice at a concert in Melbourne, Australia - 1950
Justus Bonn was a Dutch resistance fighter during WW2. He later refused to speak about his experiences during the war.
Justus Bonn
made one film in Edam, Holland, 1966, which shortly afterwards he moved to Texas, USA where he taught music.
That September – Dutch, Bah September – The TV Movie:

In 1966, Dutch television was still basic and children's television was no exception. Only Wednesday and Saturday afternoons were reserved for the broadcasting of children's television. Swiebertje and Pipo the Clown were the favourites of the day.
The children's Dutch language characters, Rikkel Nikkel and Mik-Mak had come and gone and the practice of showing a five minute programme just before bedtime was still in it's infancy. Renowned director Ruud van Hemert decided he wanted to give slightly older children something they could actually relate to with the production of That September, as an experiment to give the viewers something new in Dutch children's entertainment.
Video - A rare clip from the 1966 TV film, Bah September, starring Justus Bonn as the teacher
The story is about an elementary school class in early September, when the pupils return back after having been off school for many weeks during their summer holidays.
Master Justus is a fairly strict but also a very good-natured teacher who understands that his class is still a little in the head from the holidays, and so he has an appropriate assignment: Write an essay about what you did on the holidays. Some children begin to write enthusiastically, and others take time to get into the right frame of mind again for school studies.
Justus Bonn
Mattheus Passion
Justus Bonn La Traviata Justus Bonn Opera
Justus Bonn`s parents and grandparents did not survive the war. For details of his family tree, click this link
Justus Bonn had two sons and one daughter with cellist Maria (Mieke) van der Wees. His second wife was the famous Dutch singer and actress, the beautiful Marion Bienes.
MARIA (MIEKE) VAN DE WEES:
Cause of Death: Alzheimer's disease.
Marion Bienes
Marion Bienes was the daughter of Arthur Lorenz Bienes (1889 - Bergen-Belsen, 1945) and Hermine Bienes-Cohen (1893 - 1987) and sister of René S. Bienes (1928- Bergen-Belsen, 1945).
In the summer of 1935, the Bienes family fled from the rising power of national socialism in Germany. The family emigrated to Amsterdam, Holland where they lived in the Schubertstraat 34. After, Marion Bienes and her brother, René, had taken Dutch lessons. They studed at the Dalton School in the Jan van Eijckstraat. She sat in the class with Margot Frank (Anne Frank's sister) and was taught by Max Euwe. In 1941 she went to the boarding school Hill House in Hilversum.
In 1942 orders were issued to sign up for transport to Auschwitz. Because of Marion Bienes work as a secretary for the Jewish Council, she was able to get away from it, but in October 1942 Marion Bienes had to go into hiding anyway. In the meantime she had met in secret with Hans, a photographer who was a member of the resistance. Through the resistance Marion Bienes went to Woerden where she was accommodated by the couple Jan and Marie van Elk. This was only for three weeks because her parents and brother decided not to go into hiding. In May 1943 they were taken out of the house to the Hollandsche Schouwburg. In the end Marion Bienes did not have to go to Westerbork and stayed behind at the big house, which was emptied by the Germans in the following weeks. Her parents had already given all their valuables into the custody of acquaintances, except for a Monet painting (girl with chicken under her arm) that was still hanging on the wall. Then she went into hiding again with Jan, 'the milkman' in Woerden. Jan was arrested and finally she presented herself at a police station in Utrecht. She was taken on her 18th birthday (August 29, 1943) to a political prison, the Oranjehotel, in Scheveningen, where she was placed in a cell with five other women. There Marion Bienes met back with Jan van Elk.
From there Marion Bienes was transferred to the penal barrack in Camp Westerbork where she was put to work at the Fliegende Kolonne. In February 1944 Marion Bienes went on a transport to Bergen-Belsen where she managed to survive for fourteen months. Her father and brother died. On 10 April 1945, Marion Bienes was placed on a train in Bergen station, which was driven back and forth between 10 and 23 April, the so-called lost transport from Bergen to Tröbitz. She became infected with typhus and barely survived this transport. After the liberation Marion Bienes first stayed at an emergency hospital in Eindhoven and at the beginning of July she returned to Amsterdam and rented a room together with her mother, who also survived the war. She initially earned her money with making slippers but soon started working for the lawyer Goudsmit. Because her hair barely grew she was while on the street often mistaken as a, Moffenmeid, an indication for women who had a relationship with a German soldier during the occupation of the Netherlands during the Second World War, or who were suspected of it. The word mof is a derogatory term for a German. The women in question were sometimes pro-German or prostitutes, but more often they were women who happened to like a German man. After the liberation many "moffen meiden" heads were publicly shaved as a form of humiliation and punishment.
Later, Marion Bienes bencame an animal rights activist, operetta singer, mannequin and cabaretiere who survived the Holocaust as a German of Jewish descent. After returning from Bergen-Belsen concentration camp, she worked as an opera singer and comedian, first in New York, later in Amsterdam, Berlin and Locarno.
In 1975 Marion Bienes retired from this career and became an activist against vivisection. She was best known for spending days in a cage at central locations in cities such as Amsterdam, The Hague, Eindhoven, Zwolle, London, Brussels, Washington DC and New York. The cage was made by a cage maker from the Artis Zoo. In 1989 she founded the "Foundation for the Abolition of Animal Testing" (SAD). She criticized the Anti Vivisection Foundation (AVS) in The Hague. According to her, this foundation had connections with Unilever and Akzo, who used laboratory animals for the testing of drugs and medicines.
With thanks & gratitude to Walter Bonn (Holland) grandson of Justus Bonn, for providing updated information and photographs of Justus Bonn,
for the Sassienie Worldwide Family Website
Sassienie Family Tree