The Dutch Family Branches
The Sasieni Dutch family branches relating from the marriage of our mutual ancestors,
Dientje (Dinah) Koekoek to Wolf Jacob Sasieni
Ranging from closely connected, 5th cousins to 12th cousins of Sassienie family members
Page 1
All images are copyrighted and the property of the contributors
Introduction
The mutual ancestors of all present day sasieni/Sassienie family members, whatever their surnames, are Woolf Jacob Sasieni (1796 – 1869) and his wife, Dientje (Dinah) Koekoek (1799 – 1881).
The maternal Koekoek family branch originating from Germany and from Amsterdam, Holland can be traced back to the mid 1600s and as did all European Jews during the past 1000 years had endured a most turbulent history.
As a consequence of centuries of many catastrophe events throughout their history a few surviving Dutch family descendants have been scattered throughout the world, immigrating to countries as far apart as the United Kingdom, South Africa, Australia, New Zealand, Canada, Thailand the United States and Israel. Today the Sassienie families can also be found living in lands far away from their countries of origin, but mostly for reasons of seeking better lifestyles and prosperity rather than for reasons of persecution and political strive in their homelands. This was due to the fact that historically Sassienie family branch members were in the right places at the right time and therefore not as severely affected by events happening in other European countries.
For some of the Dutch family relatives living today the sufferings of their ancestors still hold sad and painful memories, but to many the history of the first family members who ventured away from their homelands has been forgotten. All that remains to remind them of their ancestors is a surname or connection to a particular surname, which sometimes may not appear to hold any significance to their past family history. A surname however, is still an important link from which to obtain a vast amount of information regarding the origin and history of our direct ancestors and other relatives. Not all persons sharing any particular surname are related, unlike those of the Sasieni/Sassienie family branch.
Among Jews, due to the manner in which family names were acquired, changed, passed down and or through marriages, there are relatively few people who although related, bear the same surname as one another. It is easier to establish the family ancestry and history of Jewish people who do share a common family name which can usually be traced back to a common ancestor descended from the same extended family.

Many of the surnames common among our Dutch relatives have become synonymous with the Holocaust. Literally whole families were wiped out leaving at present times only distant cousins as their closest living relatives, including the Sassienie branch. For the very few that survived the German Nazi occupations of countries in Northern Europe during World War 2, they strived on to continue their family lines and somehow managed to prosper, either in their country of origin or by seeking new lives abroad.
This section of the Sassienie Worldwide Family Website is dedicated to our Dutch relatives, in order that their sufferings, achievements and family history will be remembered by our present day family members and made known to younger generations and our future generations.
Related to the Sassienie family tree via her brother in law, Nathan Beffie
(July 12, 1891 – January 14, 1985) was a Dutch-born American actress, successful in Hollywood films of the silent film era.
Goudal was born as Juliette Henriette Goudeket in 1891, daughter of Mozes Goudeket (1860–1942), a wealthy orthodox Jewish diamond cutter in Amsterdam and Geertruida Warradijn (1866–1920). Tall and regal in appearance, she began her acting career on stage travelling across Europe with various theatre companies.
In 1918, she left World War I-era devastated Europe to settle in New York City in the United States, where she hid her Dutch and Jewish ancestry generally describing herself as a "Parisienne" and on an information sheet for the Paramount Public Department Juliette wrote that she was born at Versailles on July 12, 1901 (shaving 10 years off her age as well), the daughter of a fictional Maurice Guillaume Goudal, a lawyer.
Juliette Goudeket first appeared on Broadway in 1921 using the stage name Jetta, (pronounced with a French "J") Goudal. After meeting director Sidney Olcott, who encouraged her venture into film acting, she accepted a bit part in his 1922 film production, Timothy's Quest. Convinced to move to the West Coast, Goudal appeared in two more Olcott films in the ensuing three years.
Goudal's first role in motion pictures came in The Bright Shawl (1923). She quickly earned praise for her film work, especially for her performance in 1925's Salome of the Tenements, a film based on the Anzia Yezierska novel about life in New York's Jewish Lower East Side. Goudal then worked in the Adolph Zukor and Jesse L. Lasky co-production of The Spaniard and her growing fame brought her to the attention of producer/director Cecil B. DeMille.
Goudal appeared in several highly successful and acclaimed films for DeMille and became one of the top box office draws of the late 1920s.
DeMille later claimed that Goudal was so difficult to work with that he eventually fired her and cancelled their contract. Goudal filed a lawsuit for breach of contract against him and DeMille Pictures Corporation. Although DeMille claimed her conduct had caused numerous and costly production delays, in a landmark ruling, Goudal won the suit when DeMille was unwilling to provide his studio's financial records to support his claim of financial losses.
Goudal appeared in 1928's The Cardboard Lover, produced by William Randolph Hearst and Marion Davies. In 1929, she starred in Lady of the Pavements, directed by D.W. Griffith, and in 1930, Jacques Feyder directed Goudal in her only French language film, a made-in-Hollywood production titled Le Spectre vert.
Because of her audaciousness in suing DeMille and her high-profile activism in the Actors' Equity Association campaign for the theatre and film industry to accept a closed shop, some of the Hollywood studios refused to employ Goudal. In 1932, at age forty-one, she made her last screen appearance in a talkie, co-starring with Will Rogers in the Fox Film Corporation production of Business and Pleasure.
In 1930, she married Harold Grieve, an art director and founding member of the Academy of Motion Picture Arts and Sciences. When her film career ended, she joined Grieve in running a successful interior design business. They remained married until her death in 1985 in Los Angeles. She is interred next to her husband in a private room at the Great Mausoleum, Sanctuary of the Angels, at Forest Lawn Memorial Park Cemetery in Glendale, California, USA.
In recognition of her contribution to the motion picture industry, Jetta Goudal has a star on the Hollywood Walk of Fame at 6333 Hollywood Blvd.
Jetty Goudeket never had children and was the only surviving member of her family after World War two.
Video - Preview, Jetty Goudal in Salome of the Tenements – 1924
Sassienie Family Tree
---
Meijer Barber
1846 - Amsterdam, Holland
1912 - Zeeburg cemetery in Amsterdam, Holland
In 1714 a few prominent Ashkenazi German Jews began burying their dead at the 34 acre Zeeburg cemetery in Amsterdam, Holland.
Previously, since 1642, they had been using a cemetery in Muiderberg, a province of North Holland near Amsterdam. Later with increasing populations among Amsterdam Jews, plot spaces at the Muiderberg cemetery were becoming limited and struggling to accommodate any more burials. The Zeeburg cemetery was originally designed for the benefit of Jews without wealth that could not afford the cost of a burial and a headstone. It was also a place where the deceased could be buried on a Friday and the eve or a period during the Jewish festivals.
Travelling with a funeral procession to the cemetery at Muiderberg could be difficult due to it`s location outside the city. The journey would be undertaken by horse and cart then on the canal by barge. This could prove to be a long and difficult journey and was not possible during Jewish festival days and holidays. Travelling to the Zeeburg cemetery was easier and less expensive, the fact that it was more assessable and central to the city and could also accommodate excess burials that would usually had taken place at the Muiderberg burial site.
The Zeeburg cemetery has not been in used since 1942, had deteriorated and not been maintained or developed. Due to lack of maintenance, marshy soil within that area and major land subsidence many of the deceased and older gravestones have sunk deep into the soil, possibly not recoverable and lost forever.
Although the cemetery had been no longer in use, there are still vacant plots. In 2013 the Zeeburg cemetery was reopened, an event made possible by a few dozen Jewish youths who had volunteered with the Zeeburg association since 2011 to clean up the area where approximately 175,000 Jews are buried. In total the restoration cost about $150,000, which was raised from Jewish and non-Jewish sources, including the city. The Zeeburg association is known in Dutch as Stichting Eerherstel Joodse Begraafplaats Zeeburg. Further renovations of the cemetery are planned for the future.
It has been estimated that 175000 individuals had been buried in Zeeburg cemetery between the years 1741 and 1942, each with a unique story to tell. One such story of interest is that of the working class, Meijer Barber, who was a mutual fourth cousin, four times or more removed to all Sassienie Family members.
Meijer Barber was born on June 29, 1846 in Amsterdam, Holland, a son of Kalman Barber and Jansje Soezan. His father was 26 years old and his mother 23 years old when he was born, parents were not married at the time.
Meijer Barber was officially recognized by his father when his parents were married on April 26, 1848 in Amsterdam, Holland. He was the eldest of seven siblings who were, Joel (1850-1886), Helena (1853-1863), Rachel (1855 - ?), Naatje (1857 - ?), Moses (1858-1894), Jacob (1860-1863) and Esther (1863 - 1932), in total, three brothers and four sisters.
Meijer came from a poverty stricken family, poorly educated and never learnt a trade. In adulthood he became a merchant, often dealing as an opportunist with anything he had a chance of selling or with whatever he considered was marketable at the time. Meijer Barber died in Amsterdam. Holland on JJanuary 24, 1912.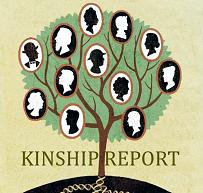 How are you related to Meijer Barber?
Click on tree to view kinship report
Parents

Meijers father was Kalman Barber. He was born on January 1, 1820 in Amsterdam, Holland. Kalman Barber married Jansje Soezan on April 26, 1848 in Amsterdam, Holland. She was born on December 18, 1822 in Amsterdam, Holland. The couple lived in Den Helder, Holland. Kalman died in Den Helder on 27 February 1863 and after 1873, Jansje went back to Amsterdam where she died two years later on July 27, 1875.

Grandparents
Kalman was the son of Meijer Hijman Barber, who was born 1767 in Amsterdam. He married Lea Frissel- sometimes known as Lea Visser born 1773 in Amsterdam, Holland. Meijer and Lea had another son, Jacob. Jacob married but the couple remained childless. Meijer Hijman Barber died on February 22, 1845 in Amsterdam and Lea died on April 18, 1822 in Amsterdam.

Meijer`s mother Jansje Soezan was the daughter of Joel Soezan and Rachel Koekoek. Joel was born on January 28, 1785 in Amsterdam and died there on January 2, 1848. Rachel was born on October 1784 and she died on May 7, 1864 in Amsterdam. Ancestors dating back on the maternal side were all closely related to Dientje (Dinah) Koekoek, the mutual great grandmother to all Sasieni/Sassienie family members.
Meijer Barber descendants.
Meijer Barber 1846 - 1912, married Saartje Agsteribbe on December 17, 1873 in Amsterdam, Holland. The couple have five children:
KAREL BARBER, born 11 December 1879, Amsterdam, Holland; died. 02 July 1943, Sobibor death camp, Poland - Holocaust victim
ISAAC BARBER, born. 02 November 1881, Amsterdam, Holland; died. 05 April 1884, Amsterdam, Holland.
SALOMON BARBER, born. 13 March 1884, Amsterdam, Holland; died 14 September 1942, Auschwitz concentration camp, Poland - Holocaust victim.
ISAAC BARBER, born. 09 December 1887, Amsterdam, Holland; died 21 September 1888, Amsterdam, Holland.
JOEL BARBER, born 05 December 1889, Amsterdam, Holland; died. 30 April 1943, Sobibor death camp, Poland - Holocaust victim.
Two sons, both named Isaac died in early childhood, one having been murdered in the Sobibor death camp. Solomon and Joel were murdered in Auschwitz and Sobibor, respectively. The eldest son, Karel, a wholesale dealer, had been married twice, first in 1918 to Betje Rijnveld and in 1939 with Marianne Swart. Both Betje and Marianne were murdered at the Sobibor death camp in Poland during 1943.

Salomon was married to Mina Broekman. The couple had a son, Meijer Salomon born on October 11, 1923. Meijer was also murdered in Auschwitz on September 30, 1944. Mina survives the war and died in Rotterdam in 1987.
Meijer Barber is buried in the Zeeburg cemetery, but over the long years of neglected maintenance of the site nothing now remains of him or his headstone.
The last remaining members of his family were murdered during the Holocaust after the Germans occupied Holland, and sadly the Barber branch of the Koekoek family is no more.
Sassienie Family Tree
---
Benjamin Prins
Renowned Dutch artist
Related to the Sassienie family tree via his son in law, Salomon Dukker
BENJAMIN PRINS was born 21 January 1860 in Arnhem, Holland, and died 04 October 1934 in Amsterdam, Holland. He married THERESE ROSA BENARI 12 May 1887 in Amsterdam, Holland.
Benjamin Liepman Prins was the third of six children from Liepman Prins' first wife, Henrietta Jacobson (1836–1885). Prins showed an early talent for art and went to study with Professor August Allebé in the Royal Art Academy in Amsterdam, where his family had recently moved from Arnhem. Prins joined Allebé's class around the year 1877 and studied with him for five years.
His father, Liepman Philip Prins (1835–1915), worked in the family's carpet business for many years. After he reached middle age, Liepman decided to devote the rest of his life to serious and exhaustive torah study; as part of his investigation he corresponded with many scholars of his generation. These scholarly interests and associations would later have great impact on Benjamin's life. In 1885 Liepman Philip Prins took his family to Frankfurt, Germany, where he continued to study and write on a variety of Jewish and general subjects. During a visit with the family there, Benjamin met Rosa Benari, the niece of a famous Jewish painter and sketcher of Jewish holiday scenes, Moritz Oppenheim. Benjamin eventually married Therese Rosa Benari (Rosa). They had two daughters, Gretha and Molly. His brother-in-law Jacob Eisenman founded the Eisenman Synagogue in Antwerp, Belgium.
Benjamin Prins' artistic nature found expression not only in his art work but also in the company he kept. His wife, an artist's niece, and his good friend Max Liebermann demonstrate that he had a close circle of family and friends active in his profession.
Benjamin Prins was a man of happy disposition that was displayed in his cheerful works of art. They show a beauty and serenity of the middle class. that were his favorite subjects. His genre paintings, traditional in Dutch culture are filled with a quiet happiness and humour.
Prins travelled to Belgium in 1884 to study at the Royal Academy in Antwerp with Professor Michel Marie Charles Verlat (1824–1890), whose concepts of beauty and admiration for older art came to have profound influence on Prins. He studied with Verlat for two years. Verlat was known to seek the beauty in reality, and Prins took this search to more profound levels, seeking to understand the beauty of the inner soul, rather than the superficial. From Antwerp, Prins went to Paris, France, where he studied with Fernand Cormon (1845–1924) from 1884 to 1886. While studying in Paris in 1886, Benjamin Prins exhibited Het Oude en Nieuwe Testament (The Old and the New Testament) at the Tri-Annual Show in Amsterdam, Holland. The painting was enthusiastically accepted by the public; the praise which Prins received at this show encouraged him to stay and work in Paris for two years after completing his studies. During this time, Prins painted many works that were later exhibited all through Europe (London, Milan, Antwerp, Vilna, Rotterdam, and other cities). His success may be measured by the Queen's purchase in 1904 of his work entitled Oude Zeeman (Old Sailor).
By the end of 1888, after having painted in Paris for two years, Prins felt himself ready to begin practicing art as a profession. Sometime that year Prins returned to Amsterdam to establish himself as an artist there. He specialized in still life's and made many portraits; some were of Jewish members of the local community and others of farmers in country garb.
In a letter from 1997, Elsje van der Goot-Elias, Prins' granddaughter, gives us a glimpse of Prins' life in Holland during this time: Benjamin Prins was a member and long-time president of the artists' club Arti et Amicitiae as well as a presiding member of another artists' society, St. Lucas Society. Prins used to travel often to North Brabant, in the southern part of Holland with his daughter Gretha and a few of his friends, and they all worked and stayed near Eindhoven and Geldrop for the purpose of painting landscapes and rural farms. On one such trip Gretha, Prins' daughter met and later married a cousin, Adolf Elias from Eindhoven.
Child of BENJAMIN PRINS and THERESE BENARI is:
ALICE (MOLLY) PRINS, b. 28 January 1896, Amsterdam, Holland; d. 06 March 1944, Auschwitz concentration camp, Poland - Holocaust victim; m. SALOMON DUKKER, 24 June 1942, Zaandam, Holland; b. 11 June 1876, Amsterdam, Holland; d. 04 June 1943, Sobibor death camp, Poland - Holocaust victim.
ALICE (MOLLY) PRINS:
Resided: Keizersgracht 650 II, Amsterdam, Holland.
Alice (Molly) Prins was a daughter of the painter Benjamin Liepman Prins and Therese Benari. She was married to Julius Jacob Keizer, with whom she had a child. Her husband died in 1940. On 24 June 1942 she married Salomon Dukker.
ALICE (MOLLY) PRINS:
Occupation: Journalist.
SALOMON DUKKER:
Salomon Dukker was a son of Mozes Dukker and Eva Salomon Laars. He married Rosette Blitz in 1904 in Zaandam. She died in 1937. They had six children, among whom Maurice, Jonas and Marianne. He married Alice Prins on 24 June 1942 in Amsterdam, Holland.
Two children of Salomon Dukker survived the war.
A collection of renowned works of art
by Benjamin Prins

Benjamin Prins left behind a legacy which lies before us as a montage of faces and places and a style of life which fell victim of the ravages of the Second World War. His history was cut short by the Nazis. Although he himself did not lose his life as a result of the war, his daughter Molly, his son-in-law Salomon Dukker, his sister Dina, a sister-in-law and many nieces and nephews did not survive the war.
Sassienie Family Tree
---
Abraham Stibbe
ABRAHAM STIBBE was born 09 July 1849 in Wieringen, Holland, and died 21 January 1937 in Amsterdam, Holland. He married JUDITH GOKKES 09 June 1891 in Amsterdam, Holland. She was born 13 April 1856 in Blokzijl, Holland, and died October 1942 in Laren, Holland.
ABRAHAM STIBBE:
Occupation: Army Officer, Police Station Janitor.
Burial: 02 February 1937, Plot A-84-29, Diemen, Holland.
Child of ABRAHAM STIBBE and JUDITH GOKKES is:
1. SAMSON MAURITS STIBBE, b. 01 August 1895, Amsterdam, Holland; d. 20 February 1965, Amsterdam, Holland.
SAMSON MAURITS STIBBE was born 01 August 1895 in Amsterdam, Holland, and died 20 February 1965 in Amsterdam, Holland. He married LEA DE JONG 27 May 1920 in Amsterdam, Holland, daughter of ELIAZAR DE JONG and REBECCA JOLIS. She was born 24 September 1896 in Amsterdam, Holland, and died 25 December 1984 in Utrecht, Holland.
SAMSON MAURITS STIBBE:
Occupation: Teacher of German in the Dutch East Indies.
LEA DE JONG:
Occupation: Office Clerk.
Children of SAMSON STIBBE and LEA DE JONG are:
1. HUGO STIBBE, b. 02 March 1922, Surabaya, Indonesia; d. 17 July 2007, Israel.
2. ELSE JUDITH STIBBE, b. 14 December 1923, Surabaya, Indonesia.
HUGO STIBBE was born 02 March 1922 in Surabaya, Indonesia, and died 17 July 2007 in Israel. He married ELMA SARA VAN ADELSBERG 17 March 1953 in Amsterdam, Holland, daughter of SALOMON VAN ADELSBERG and GERTRUD COHN. She was born 26 November 1925 in Amsterdam, Holland.
HUGO STIBBE:
Occupation: Soil physicist.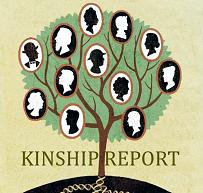 How are you related to Hugo Stibbe?
Click on tree to view kinship report
Was placed into a Japanese POW Work Camp during WWII in Indonesia, 1944 to 1945.
Hugo Stibbe, forced labourer in a WW2 Japanese Work Camp, Indonesia,1945.
Hugo Stibbe, third man from left sitting at the front.
With thanks & gratitude to Reece Stockman for his kind contribution of this photo to
the Sassienie Worldwide Family Website
ELSE JUDITH STIBBE was born 14 December 1923 in Surabaya, Indonesia. She married HENDRIKUS ADRIANUS SILLEVIS 23 May 1951 in Utrecht, Holland, son of LEENDERT SILLEVIS and LOUISE ZIMMERMAN. He was born 17 November 1920 in Utrecht, Holland, and died 25 March 2004 in Loenen aan de Vecht, Holland.
ELSE JUDITH STIBBE:
Occupation: Dentist, Psychologist.
HENDRIKUS ADRIANUS SILLEVIS:
Burial: 30 March 2004, General Cemetery, Loenen, Holland.
During the 1950s and 1960s, this family branch immigrated to Portugal, England and most to Israel, where today their descendants have prospered and are flourishing.
Sassienie Family Tree
---
The Davids
Show business family
A
family of Dutch born singers, entertainers and actors
The marriage of Heintje Davids to Philip Pinkhof - 1914, Rotterdam, Holland.
From left to right: Rika Davids, Hakkie Davids, Heintje Davids, Francina Terveen, Philip Pinkhof, Louis Davids and two unknown relatives.
LEVIE DAVID was born 25 October 1857 in Rotterdam, Holland, and died 06 August 1909 in Rotterdam, Holland. He married FRANCINA TERVEEN 21 July 1880 in Rotterdam, Holland, daughter of ABRAHAM TERVEEN and REBECCA QUERIDO. She was born 19 January 1858 in Rotterdam, Holland, and died 22 May 1927 in Amsterdam, Holland.
LEVIE DAVID:
Occupation: Fairground artist, pub owner.
FRANCINA TERVEEN:
Two children were still born on:
April 8, 1890 and February 25, 1891.
Children of LEVIE DAVID and FRANCINA TERVEEN are:
1. HARTOG (HARKIE) DAVID, b. 22 May 1879, Rotterdam, Holland; d. 04 June 1943, Sobibor death camp, Poland - Holocaust victim.
2. REBECCA DAVID, b. 29 November 1881, Rotterdam, Holland; d. 16 December 1882, Rotterdam, Holland.
3. SIMON (LOUIS) DAVID, b. 19 December 1883, Rotterdam, Holland; d. 01 July 1939, Amsterdam, Holland.
4. REBECCA DAVID, b. 04 September 1885, Rotterdam, Holland; d. 02 July 1943, Sobibor death camp, Poland - Holocaust victim.
REBECCA DAVID:
Resided: Scheldestraat 108 III, Amsterdam, Holland.
Rebecca David was a sister of Louis Davids with whom she performed acts, such as Trien and Bram of Monnickendam at fun fairs. She became known as the stooge in various revues: Frits van Haarlem Revue, Henri ter Hall Revue, at the Vrije Productie/Ad Hoc Productie and at the Meyer Hamel Revue. She also acted in the motion picture Koning Kziezoowat in Amsterdam (1906).
Rebecca David became a well-known revue and variety artist in the early twentieth century. Her stage name was Rika Davids. Rika came from a family of entertainers with eight children, four of whom died young. She performed at fairs with the rest of the family from an early age. Later on she performed with her brother, the famous cabaret and revue artist Louis Davids; their hit songs included Een reisje langs den Rijn and We gaan naar Zandvoort bij de Zee. Rika stopped performing after her marriage to the English conjurer John Weil.
Louis Davids died in 1939. One of Rika's other brothers the bandmaster Hakkie Davids was killed in the war. Another member of the family survived the war by going into hiding.
REBECCA DAVID:
Occupation: Boarding house owner.
5. HENDRIKA (HEINTJE) DAVID, b. 13 February 1888, Rotterdam, Holland; d. 14 February 1975, Naarden, Holland; m. PHILIP (RIDO) PINKHOF, 08 October 1914, Rotterdam, Holland; b. 25 December 1882, Gravenhage, Holland; d. 29 February 1956, Amsterdam, Holland.
HENDRIKA (HEINTJE) DAVID:
Occupation: Revue and vaudeville performer.
PHILIP (RIDO) PINKHOF:
Occupation: Journalist and revue writer
Hendrika (Heintje) David with actor, Sylvain Poons
Dutch variety artist and comedian Henriëtte Davids (1888-1975) was the daughter of comedian Levie David and the sister of actress Rika Davids, actor/singer Louis Davids and musician Hakkie Davids. In 1943 both Rika and Hakkie would die in the gas chambers of Sobibor (Louis had died just before the war in 1939). Henriëtte was married to the journalist/writer Philip – Rido - Pinkhof who wrote some of the songs for De Jantjes. Henriëtte Davids was small, fat, including a funny voice and against the will of her father she started her stage career in 1907. In 1910 she began to work together with her talented brother Louis. She made her film debut as a dancer in the silent film Fatum (1914, Theo Frenkel sr.) and also played in three silent film versions of Jordaan plays by Herman Bouber, Bleeke Bet (1923, Alex Benno), Amsterdam bij Nacht (1924, Theo Frenkel sr.) and Oranje Hein (1925, Alex Benno). Her sound debut was in the Belgian film Jeunes filles en liberté (1933, Fritz Kramp) and following the huge success of De Jantjes (1934) she performed in the comedies Op stap (1935, Ernst Winar), De big van het regiment (1935, Max Nosseck) and Kermisgasten (1936, Jaap Speyer), for which her husband Rido wrote some of the dialogues. He also wrote the script for her last film, Een koninkrijk voor een huis (1949, Jaap Speyer). In 1954 Henriëtte Davids officially took leave of the stage, but after her husband died she soon made her comeback. Heintje kept performing on stage and television till the late 1960's, often announcing that this was her farewell performance. Nowadays her name is a synonym for someone who can't say goodbye.
Video - Hendrika (Heintje) David, the great entertainer
HARTOG (HARKIE) DAVID was born 22 May 1879 in Rotterdam, Holland, and died 04 June 1943 in Sobibor death camp, Poland - Holocaust victim. He married SOPHIA VAN DER KRUK 26 June 1901 in Rotterdam, Holland, daughter of MOZES KRUK and SARA KALKOEN. She was born 10 March 1879 in Rotterdam, Holland, and died 04 June 1943 in Sobibor death camp, Poland - Holocaust victim.
HARTOG (HARKIE) DAVID:
Resided February 1941: Uiterwaardenstraat 334 huis, Amsterdam, Holland.
Hartog David was a brother of Simon David, better known as the artist Louis Davids. Hartog (Hakkie) David was a pianist and bandmaster in 'Familie-theater Davids'.
Child of HARTOG DAVID and SOPHIA KRUK is:
FRANCINA DAVID, d. 1901.
SIMON (LOUIS) DAVID was born 19 December 1883 in Rotterdam, Holland, and died 01 July 1939 in Amsterdam, Holland. He met (1) MARGARET SARAH WHITEFOOT. She was born 24 July 1892 in London, England, and died 14 January 1983 in Hindhead, Waverley, Surrey, England. He married (2) REBECCA KOKERNOOT 24 October 1906 in Rotterdam, Holland, daughter of IZAAK KOKERNOOT and GRIETJE PRESBURG. She was born 20 April 1883 in Rotterdam, Holland.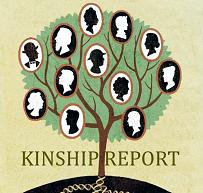 Are you related to Louis Davids?
Click on tree to view kinship report
Louis Davids
Holland - 1911
Actor and revue artist Louis Davids was already acting on stage as a child, at first in carnivals with his whole family and later with his sister Rika. Signed to Frits van Haarlem's Amsterdam variety theatre Circus Carré the duo quickly became successful, but when Rika married a British magician and left the Netherlands, Louis Davids found that initial success difficult to maintain. This eventually led him to form a comedy duo with his younger sister Henriëtte (Heintje) and their collaboration was a huge hit.
Around 1913, Louis Davids became acquainted with the British variety artist Margie Morris, for whom he left his wife. Together they formed the duo 'He, she and the piano'. Because Morris (her real name was Margaret Sarah Whitefoot) composed her own songs, the emphasis was on the music. The couple wrote songs for films Bleeke Bet and Oranje Hein. Morris and Davids also both acted in the film American Girls. The couple broke up in 1922, although they had a child together. Later Davids acted in a number of feature films, including De Jantjes. This silent film was so successful that a sound-film version was released in 1934 and Davids also played a role in this film.
Margaret Sarah Whitefoot, partner of Louis Davids
Child of SIMON LOUIS DAVID and MARGARET WHITEFOOT is:
1. LOUIS DAVID.
Child of SIMON LOUIS DAVID and REBECCA KOKERNOOT is:
1. FRANCINA KITTY DAVID, b. 24 March 1907, Rotterdam, Holland.
From 1922 to 1926, Louis Davids was the general manager of the Casino Theater in Rotterdam. At the same time he also tried to play more serious roles. Significant success only returned when he returned to the revue at the end of the 1920s. From that moment on, writer Jacques van Tol regularly supplied him with texts, especially for the cabaret that Davids staged from 1931 to 1938 in the Scheveningse Kurhaus. Davids' final film role was in Op stap.
Because of his asthma, Louis Davids began slowing down during the 1930s; he first stopped his revue performances and later his Kurhaus cabaret performances in 1938.
SIMON (LOUIS) DAVID:
Cause of Death: Heart attack.
Burial: Driehuis, Velsen Crematorium, Driehuis, Velsen Municipality, Holland.
Video – Louis Davids, Henriëtte (Heintje) Davids, if you`re a loser, 1935
Video - Louis Davids with the orchestra of Bert Ambrose
Sassienie Family Tree
---
Maurits Herman Rodrigues
killed in a plane crash near Frankfurt am Main in Germany
MAURITS HERMAN RODRIGUES was born 30 September 1888 in Amsterdam, Holland, and died 14 October 1953 in Frankfurt, Germany. He married SOPHIE DE JONG, 23 October 1922 in Amsterdam, Holland, daughter of CALMER DE JONG and SAARTJE ZENDIJK. She was born 05 December 1902 in Leeuwarden, Friesland, Holland.
Maurice Herman Rodrigues during a business trip was killed in a plane crash near Frankfurt am Main in Germany. The accident occured on 14 October 1953 in a Sabena airlines plane. All passengers (40 people) and the crew (4 persons) were killed.
Accident description:
Date: 14 OCT 1953
Time: ca 15:20
Type: Convair CV-240-12
Operator: Sabena
Registration: OO-AWQ
C/n / msn: 154
First flight: 1949
Crew: Fatalities: 4 / Occupants: 4
Passengers: Fatalities: 40 / Occupants: 40
Total: Fatalities: 44 / Occupants: 44
Airplane damage: Written off
Airplane fate: Written off (damaged beyond repair)
Location: ca 1 km N of Frankfurt International Airport (FRA) (Germany)
Phase: Initial climb (ICL)
Nature: International Scheduled Passenger
Departure airport: Frankfurt International Airport (FRA) (FRA/EDDF), Germany
Destination airport: Brussel-Zaventem Airport (BRU) (BRU/EBBR), Belgium
Narrative: Crashed near Kelsterbach shortly after takeoff following loss of engine power.
Convair CV-240-12 - file photo
PROBABLE CAUSE: The loss of power may be attributed to the heavy deposit of lead on the sparking plugs. During takeoff, as the plugs warmed up, circuit was formed by the metal deposits, resulting in the short circuiting of the plugs. There was nothing to show any other contributory causes. A contributory cause of the crash may have been the pilot's decision to continue the takeoff, and the probable retraction of the landing flaps at extensively low speed and low altitude, unless the loss of power by both engines in the phase immediately before the crash was so great that the disaster was unavoidable. There is no evidence that the lead coating process in the sparking plugs occurred suddenly. The investigation showed that the process had been continuous. It was not possible to determine, from the data available, whether the periods specified by the makers of the engines for overhaul of plugs should be considered adequate in all cases.
MAURITS HERMAN RODRIGUES:
Burial: 23 October 1953, Beth Haim Cemetery,ouderkerk aan De Amstel, Holland.
Children of MAURITS RODRIGUES and SOPHIE DE JONG are:
1. DIEGO CAREL RODRIGUES, m. SIPORA MARIA ELISE RODRIGUES.
2. SIPORA CELINA RODRIGUES.
Sassienie Family Tree